OUR VISION
A food revolution is on going
Consumers switch from a passive approach (relying on market offer) to an active one, looking for what they want. The food chain is at a tipping point, rocking from a producer-centric dynamic to a concrete alliance between consumers and producers.
Eat Europe is a collaborative place, that fosters solutions-oriented proposals and an open dialogue between Consumers and Producers, allowing both sides to better know and understand each other 
The agri-food chain needs to adapt, building from existing successful experiences. The actors from the farm to the fork must come together and be able to exchange to better know and understand each other: more transparency, thus, more inclusion of the consumer in the way the food is produced, processed, distributed, and where it comes from. As well as on the better understanding within the society on what Food and all its dimensions entail.
Everyone has the power to make an impact
Eat Europe is the place where public debate on health, nutrition, and environmental effects of the food system can develop and be nourished by exchanges and share of best practices.
Open debate on topical issues aimed at finding concrete solutions will be the purpose at the core of Eat Europe's action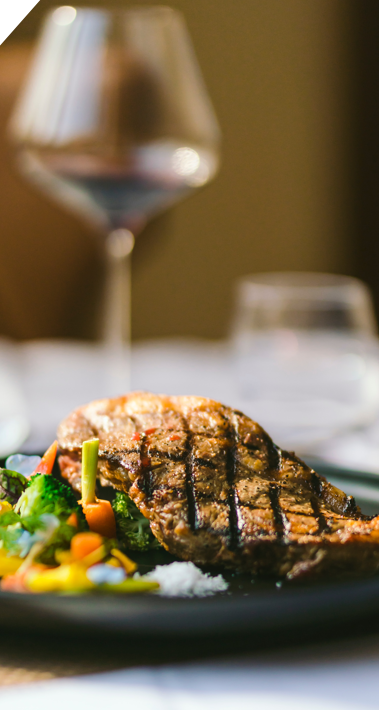 OUR AMBITION
Eat Europe makes freedom of choices central, generates dynamics, accompanies the modernization of EU food systems Economic, environmental, and social innovation must be fostered
All Citizens, Consumers, and Farmers must be respected and heard: food does not only have an economical value, but it is also and mostly culture, taste, emotions, health, products, and memories. Food is also a social tool and much more. We respect all these facets of food, integrating and including each of them in every step of our work
Europe must better understand consumers' expectations as they are and match them with a resilient agri-food sector. Not as a single market segment would like to reshape them. In a fragmented environment, public actors need to mobilise expertise to build their policies on facts. Legal framework must adapt to new challenges – health, nutrition, innovation – while securing the " funding principle" of EU food policy
OUR STRUCTURE & PRIORITIES
Eat Europe aims at re-center the food model by taking a strong European perspective and by giving the right informative and educational tools to consumers to make the most balanced, informed and thus healthy food choice in a scattered shopping shelf
Eat Europe aims at:
Being a catalyst for the food transition
Acting to bring into the debate a better and mutual understanding of EU consumers and farmers
Being an active partner for the agri-food chain and public organisations in order to boost organisational innovatio
Tabling coherent recommendations on public policies in order to strengthen the EU food model in a fast changing environment for food systems as a whole
We strive to introduce in the debate spearheaded proposals for EU decision-makers, with the objective of offering solutions, identifying necessary breaches of tradition and indicating pathways to build efficient policies
We approach issues with a non-political orientation: our goal is to stimulate thinking with all partners and members. The organisation has its own multicultural team of recognised senior experts specialised in key areas of action
The work of the think tank Eat Europe is made of the following:
Thematic working groups and Policy briefings & reports
Development of concrete proposals for decision-makers and communication on these proposals
Events to stimulate the debates and confront ideas
Political recommendations –developed with partners & members-
Events and campaigns to promote the ideas of the Think Tank and engage specific NGOs dealing in full complementarity with other sectorial organisations
Global Food Forum initiative which gathers decision-makers, business leaders, farmers, and civil society actors willing to share insights on their vision, as well as on possible pathways for a sustainable and thriving future