Biofuels: going beyond preconceived and false ideas

Joe Biden just decided a few days ago to increase the blending of biofuels in the United States to step up the climate ambition and help the American families struggling with high pump prices. At European level, key negotiations are taking place now, and the pressure from NGOs lobbying for a radical 100% electro-mobility is very high to get a reduction of the crop cap, which is currently set at 7%. Nevertheless, many black and white arguments used in their narrative require to think twice, taking into account the reality of the agriculture sector.
Some are using the food versus fuel narrative to ask for a phasing out of conventional biofuels. This argument on food security is just wrong when it comes to conventional biofuels produced in Europe. With a very small share of farm land dedicated to biofuels in Europe, the processing through bio-refineries not only contributes to the energy supply, but also to the food and feed production.
Which other sector is in a position to achieve both energy and food sovereignty? Today, 13 million tonnes of high value proteins are coming from this dual supply chain – 30% of the total EU production of top-quality proteins that help reducing imports from South America. This creates a stable and predictable market for EU farmers. It helps them investing on their farm – including in the ecological transition and carbon farming practices.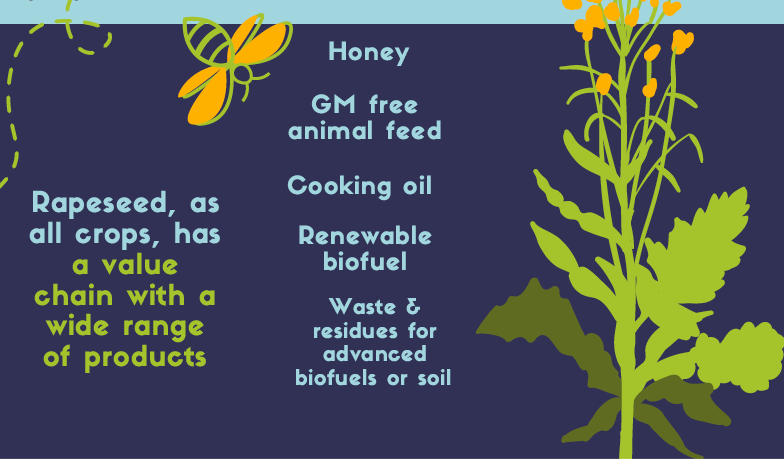 Second, renewables made from EU agriculture already represent the equivalent of 8 nuclear plants (biogas), and fuel to 20 million of cars (biofuels). This is far from insignificant. This is a concrete and tangible solution to fight against climate change, reduce our dependency on Russian oil and gas. Even the IPCC underlined the need for biofuels in its recent wake up call report, referring to the Renewable Energy Directive in the EU as a good example of a sustainability framework helping to manage trade-offs and synergies between energy and food security. Via photosynthesis, agriculture is the biggest and most efficient solar industry, not using any imported rare earth!
Third, the biofuels are perhaps not a magic wand, but the European Union needs them to build an energy mix. They have a role to play, not only for climate reasons, but also for their cost-effectiveness. Biofuels today offer the most affordable solution for European families. Without changing their car, Europeans can reduce their emissions at a low cost – that's probably why those willing to sell quickly a lot of electric cars fight so aggressively against them. Biofuels help reducing the fuel price at the pump by 10 cents.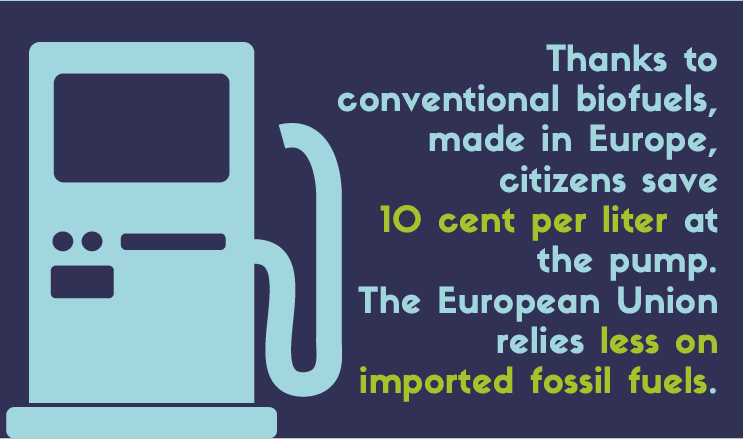 Fourth, the ambition to develop advanced biofuels is most welcome, and the agricultural energy sector has already shown its willingness to invest. It is clear that the synergies between conventional and advanced biofuels are very important, including for logistical reasons. The overall biomass should be taken into account. The availability of waste and residues largely depends on the availability of crops. Less crops means less waste and residues. Reducing the cap would reduce agricultural outlets, reduce agricultural production, thus undermine the capacity to develop advanced solutions.
In the European Union, the coming weeks will provide the responses not only to those advocating on the climate ambition and on the capacity of its decision-makers to design a credible way forward, but also to investors willing to contribute to decarbonation. A new attempt to undermine biofuels in the EU would further undermine the flow of investments in the transition on the Continent, and certainly channel it elsewhere in the world. It would favour fossil fuels.