Events

Removing the legal barriers for farmers markets around the world
Organised by : World Farmers Markets Coalition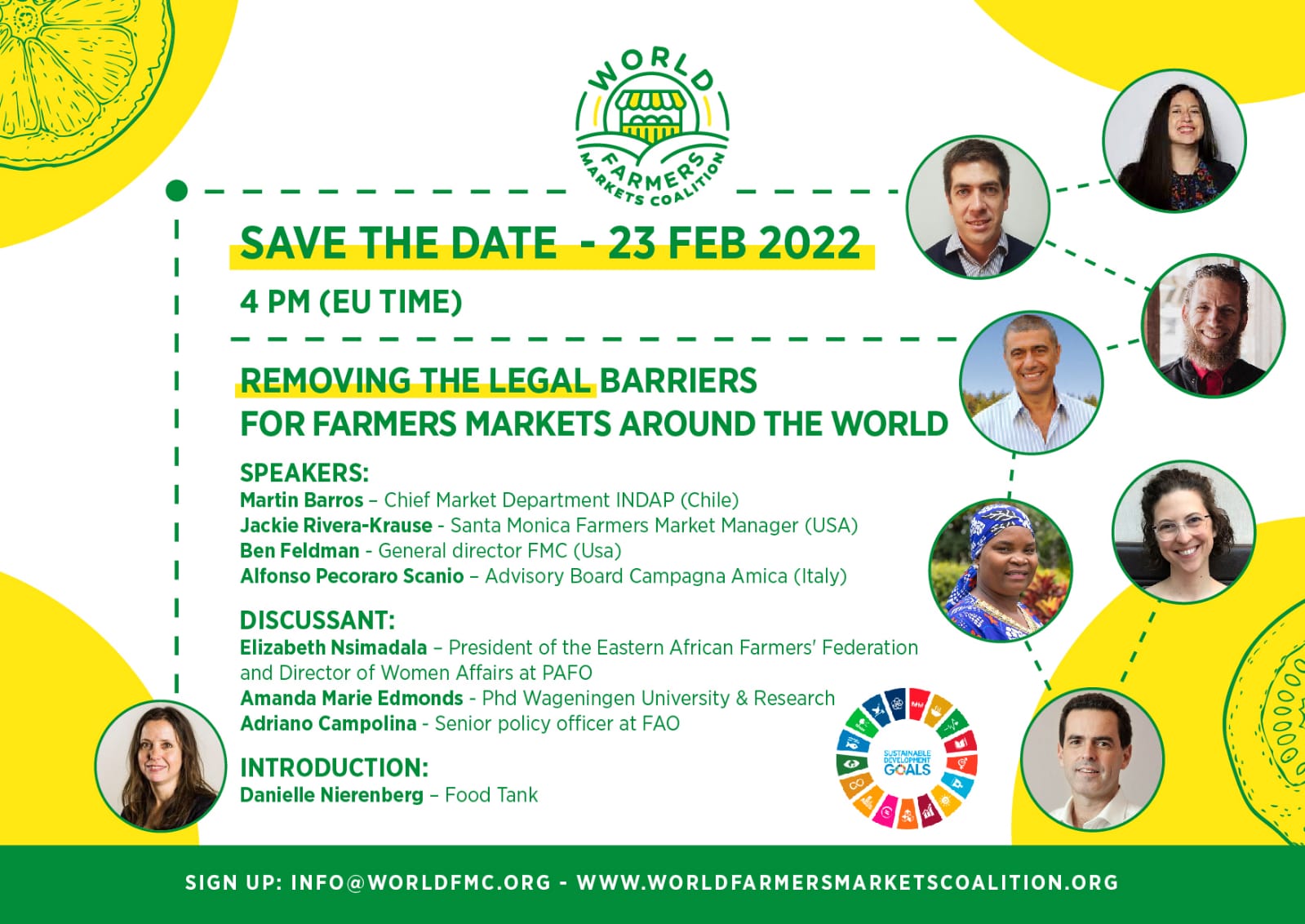 The World Farmers Markets Coalition organises a webinar during which keynote speakers and representatives of farmers market organisation will debate about legal barriers for farmers markets in different countries and how to remove these obstacles in order to promote their development, competitiveness, and growth.
For registrations, please send an e-mail to info@worldfmc.org  
---
Last July 2021, during the Pre-Summit of the UN Food Systems Summit in Rome, together with partners from all over the World and with the support of the FAO, the Italian Farmers Markets Foundation Campagna Amica officially launched the "World farmers markets coalition". This coalition involves today many Organizations, Associations and Foundations organizing, managing and promoting farmers markets in many countries globally, including, United States, Canada, Japan, United Kingdom, Austria, Chile, Bangladesh, Georgia, Denmark, Norway, Italy, Ghana, Georgia, New Zealand, Australia and South Africa. The Coalition's main role is that of promoting direct selling and proximity through the model represented by farmers markets.