EU-New Zealand trade agreement : contradictory impact assessments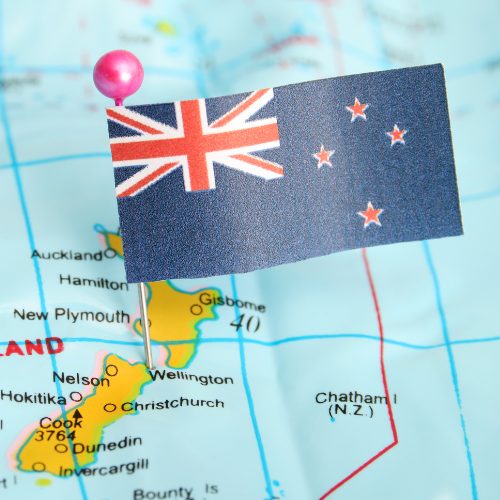 Ahead of the negotiation in 2020, the European Commission (DG Trade) published a "Trade Sustainability Impact Assessment in support of FTA negotiations between the European Union and New Zealand – Final Report", with a focus on agriculture which is worth recalling and re-assessing as the trade agenda move up on the priorities. 
The Report analyses two scenarios, one called conservative where agriculture tariffs are left untouched, and the other called ambitious where also agriculture trade is liberalized. We have focused on the latter, as the conservative scenario was not pursued in the negotiations. We will qualify the results however, as some sectors will still be subject to TRQs instead of full liberalization.
As background data, the Report recalls that "Trade in agricultural products is important in the EU-NZ trading relationship. Agricultural products comprised 10.8 percent of the EU's total exports to New Zealand in 2018 (€ 616 million) and 70.0 percent of the EU's total imports from New Zealand (€ 2.43 billion). The EU in particular imported meat, edible fruits, beverages, spirits and vinegar from New Zealand in 2018. The EU's large trade deficit with New Zealand in agricultural products comes despite the relatively high EU import tariffs in this sector."
With regard to the assessment of the overall impact of the FTA, the Report notes that "Ecorys (2009) conducted a study on the impact of FTAs in the OECD, specifically focusing on an EU-NZ and EU-AUS FTA, an EU-US FTA, and an EU-Japan FTA. The results of a possible EU-NZ FTA showed that it would entail an estimated increase of 4.3 percent in exports for New Zealand and an increase of 0.2 percent in exports for the EU." Or to put it bluntly, NZ would capture all the gains of the FTA.
However the DG Trade IA finds that EU exports would grow 32% versus 28.5% for NZ exports, totally reversing the findings of Ecorys for the OECD. We find it quite surprising, as NZ tariffs are already amongst the lowest in the world and as NZ has so many FTAs around the globe. EU exports already face low tariff barriers, and will face stiff competition from other exporters already present in the NZ market.
Turning to agriculture, in the ambitious scenario the largest gains for New Zealand's exports to the EU are seen in agriculture (dairy €466 million, beef and sheep meat €356 million, vegetables, fruits & nuts and other food).
EU exports gains to NZ are minor: other food €33 million, dairy €27 million, other meat €20 million.
As a result of the FTA, the EU experiences production declines in beef and sheep meat (-1.4 %) and fruits and vegetables (-0.2 %).
The Report also examines in more detail the consequences in two sectors – ruminant meat and dairy.
Ruminant meat sector
As background the Report notes that "In 2017, the average applied tariff on ruminant meat in the EU for imports from New Zealand was 39.3 percent, compared to 24.5 percent for imports from the rest of the world. In contrast, New Zealand has an applied tariff rate of only 0.3 percent on ruminant meat imports from the EU."
"New Zealand enjoys "comparatively favorable conditions of access to the EU market" for sheep meat, thanks mainly to a zero duty country-specific quota (TRQ) of 228,254 tonnes carcass weight equivalent (c.w.e.) of sheep meat (and goat meat). For beef, according to the WTO tariff data base, EU TRQs for which New Zealand is eligible are open to all other WTO Members, namely a frozen beef quota of 53,000 tonnes with an in-quota tariff rate of 20 percent, and a processing beef quota of 63,703 tons with an in-quota rate of between 20 percent and 20 percent plus €994.5/ton – €2,138.4/ton, depending on the product. These quotas "tend to be dominated by lower cost suppliers (for example from South America)". Another quota for hormone free and "grain-fed high-quality beef" (HQB), established as a "collateral" result of the WTO dispute on beef hormones, is also accessible to the US, Canada, Australia, Uruguay and Argentina. Within this HQB quota, New Zealand can supply a country-specific quota of 1,300 tonnes p.w. New Zealand (and Australia) supply 94 percent of the EU's sheep meat and goat meat imports, mostly through their preferential TRQs."
For the EU, total output of ruminant meat is estimated to decline by 1.4 % under the ambitious liberalisation scenario, compared to a no change scenario. In contrast, for New Zealand, the corresponding estimated percentage change in total output of ruminant meat is positive 4.1 %.
The real impact might however be lower as full liberalization will not be achieved, and new TRQs will instead apply.
Dairy
As background the Report notes that "In 2017, the average applied tariff rate on dairy products in the EU on New Zealand's exports was 54.6 percent. This is higher than the 41.5 percent the EU levies on imports from the rest of the world. In contrast, New Zealand has an applied tariff rate of 2 percent on dairy imports from the EU. Tariffs between 3 percent and 5 percent are applied on milk and cream and several processed milk products such as yoghurt, buttermilk, but also whey and milk powder products. A 7.7 percent tariff is applied on a range of cheese products, while other processed milk products imports face ad valorem zero tariffs."
"As concerns EU tariffs and quotas, New Zealand benefits from a large number of Tariff Rate Quotas (TRQs), which the EU opens for all supplier countries ("erga omnes") or to New Zealand only (either "traditional suppliers" or "new suppliers"). Preferential import quota allocations for the year 2017 are for eight TRQs erga omnes, totaling 83,241 tons, while four large TRQs are reserved for New Zealand (for cheeses and butter), totaling 85,693 tons."
For the EU, total output of dairy is estimated to fall by 0.1 %. For New Zealand, in contrast, the estimated percentage change in total dairy output is +0.5 %.
The Report adds that "It goes without saying that an even bigger trade gain would result under an ambitious scenario whereby the EU would return to a single tariff border protection by abolishing the TRQ for countries like New Zealand."
As possible remedies to the negative impacts of the FTA in these sectors the Report offers: "… there would be a need to monitor situation in certain Member States or regions which, due to a higher share of non-dairying cattle farming in economic activity and employment (e.g. in Ireland), may potentially be more affected (in particular if effects of more new FTAs cumulate)."
These conclusions do not offer adequate visibility and do not match the strategic dimension of the agricultural sector. At a time where securing food sovereignty is high on the European agenda, such a move forward in the trade agenda and treatment of the agricultural sector will not be understood by the EU agriculture community, and rightly so.