UP NEXT! – GLOBAL FOOD FORUM 2022

Farm Europe is happy to invite you to the next edition of the Global Food Forum, titled 'Climate, nutrition, energy: European Agriculture on all fronts'.
This event will feature 5 working sessions around some of the most relevant topics for today's EU agri-food sector. Themes include the current and future financement of agriculture, the environmental & energy transition ahead, international trade, food security, as well as nutrition. Policies such as the CAP & the Farm to Fork Strategy will be extensively discussed to find common ways out of the ongoing multifold crises.
Take a look at the sneak peek of our confirmed speakers, which includes the Commissioner for Agriculture, Janusz Wojciechowski!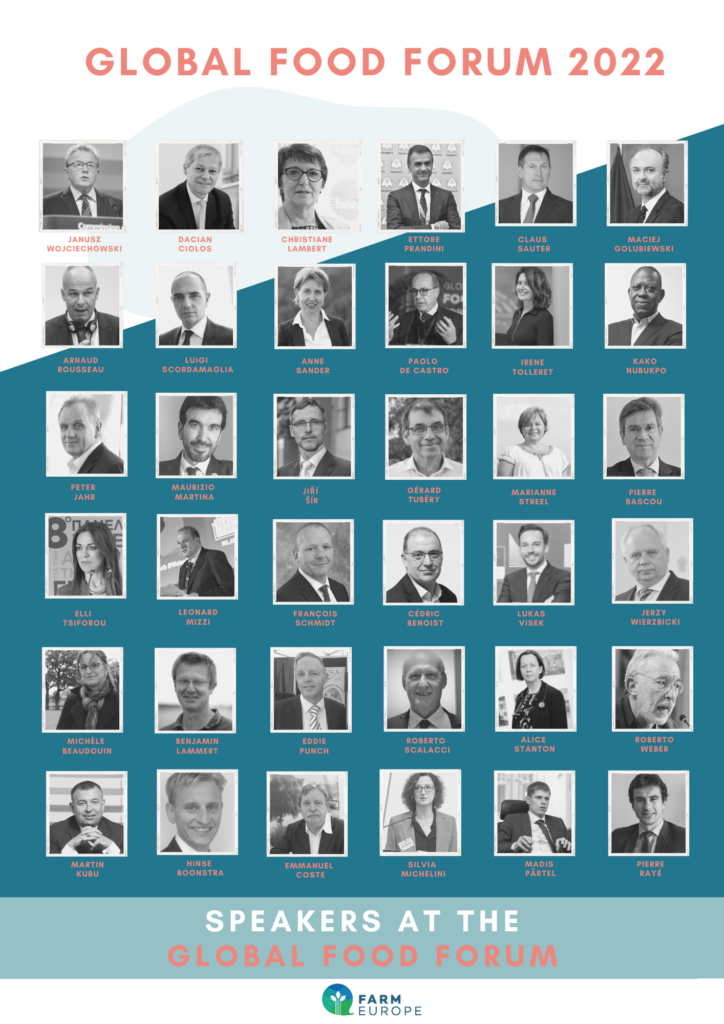 Click here to register for the event!
See here the lists of notes:
Financing agriculture:
Sustainability:
Nutrition:
JRC analyses on the revision of FIC regulation
Strategic autonomy: